I'm out of town for a few days so
Kara
generously offered to guest post so that this blog wouldn't get
too
quiet. I'm really into this recipe idea that she posted and I think I'm probably going to have to try it as soon as I get home. Make sure to check out Kara's blog,
A North Star in an Eastern Sky
for more great stuff!
***
A few months ago my cousin brought over a fruit pizza dessert to a family potluck and I've been dying to try my hand at making it myself. I loved how easy it was to make, but looked impressive and tasted even better. Warning: make sure you've got a party to bring this to, otherwise you will eat the whole fruit pizza at home.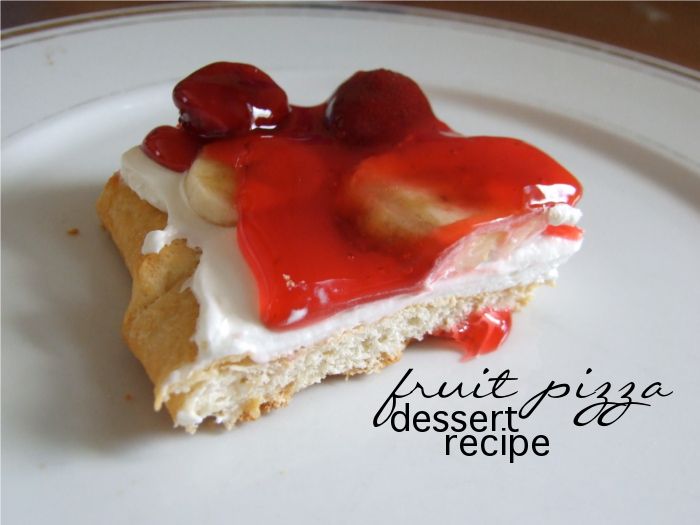 Ingredients:
1 tube croissant dough
1 8oz. package plain cream cheese
1 8oz. package whipped topping
1 21oz. can strawberry pie filling
2 bananas (or other fresh fruit as desired)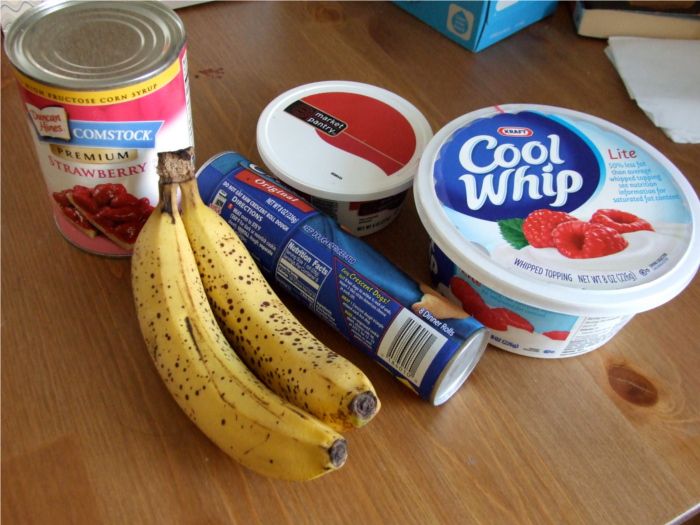 Directions:
Preheat the oven as directed on your croissant dough. Prep your cooking sheet by spraying with nonstick spray, then POP open your croissant dough. Unroll the dough, keeping it in a sheet. Lay the dough out on your cooking sheet. You may have to stretch some of the edges to fill in any holes that are created. Once your oven is preheated, pop the dough in and cook. Consult the dough package for cooking times (mine stayed in for 10-12 minutes.)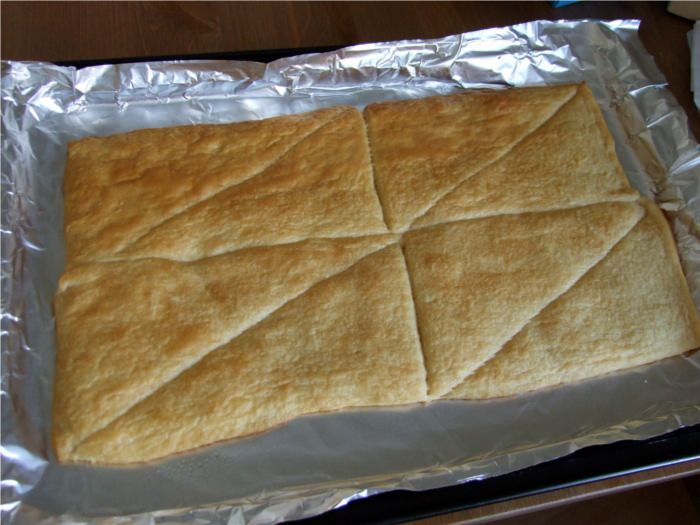 Once your dough has cooked into a beautiful, flaky, golden-brown crust, remove from oven (but leave in the pan) and allow to cool to room temperature. Make sure that the crust has completely cooled before adding any toppings, otherwise they will melt. Feel free to stick the crust into the fridge to speed up the process. While the crust is cooling, begin mixing your "pizza sauce."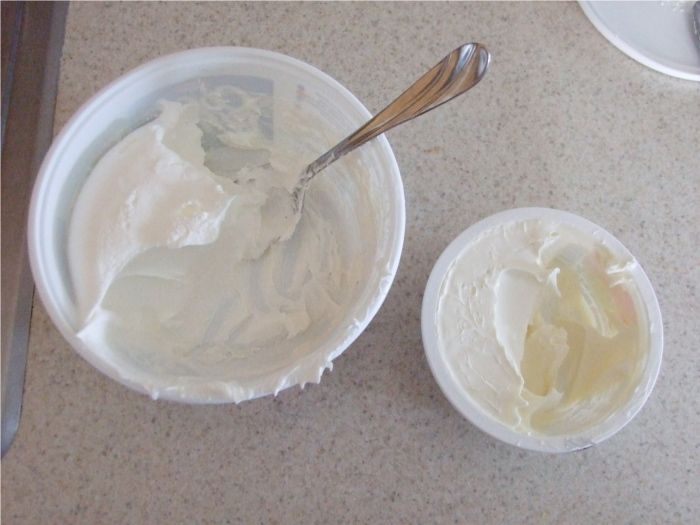 Scoop out about 3/4 of your whipped topping and a little less than half of your cream cheese, putting them into a mixing bowl. Combine using a hand mixer on low setting until the cream cheese is thoroughly combined (no chunks please!) Give it a taste test. If it tastes decadent and rich, then you're set. If it's too cream cheesey, then add a bit more whipped topping, or if it just tastes like whipped topping then add some more cream cheese. When it's delicious, set the topping aside and begin slicing your fresh fruit.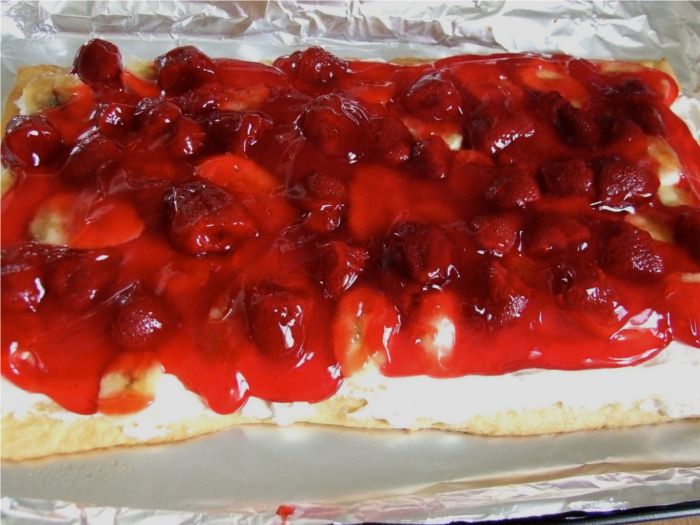 After your crust is sufficiently cooled and you've prepped all your other ingredients, it's time to assemble! Spread an even layer of your whipped topping over the crust. Then, lay out the fresh fruit. Then, pour your strawberry pie filling over the top of everything. You can eat it right away (to be honest, we did), but it tastes even better if you let the whole thing chill for about half an hour.
This is such a great summertime dessert because it involves minimal baking (who wants to heat up the oven for hours on a hot, summer day?) and is a great use of all that yummy fresh fruit. By switching up the fruit, you can create tons of different flavors, too. I'd love to try it with kiwi! I'd love to hear about your favorite summer desserts in the comments below.
Kara is a Minnesotan living on the East Coast. After a brief stint in grad school, she's just trying to figure out what comes next. In her free time, she loves to watch TV from the '90s and practices making chai lattes at home
.
She muses about life on the East Coast, cooking with minimal contents of her fridge, and diys at her blog: A North Star in an Eastern Sky.