Supporting small, independent businesses is something pretty close to my heart. I'm well aware that it sometimes takes some extra money, but it's so worth it to keep interesting, charitable, and unique shops around. So once you get back from the big box mega-sales of Friday morning (I, myself, will be doing some online bargain hunting), take a look at some of these amazing shops and the great deals they are offering for Black Friday and/or Cyber Monday.
Fireflies and Cattails
- (bags, jewelry and accessories) 15% off with coupon code "HAPPY NOVEMBER" plus free shipping all weekend
Sew Curly
- (towels, bibs and other baby/child items) 30% off all weekend
One In The Hand
- (cup cozies and accessories with proceeds going to charity) 20% off with coupon code "NOVEMBERHOLLA" and free shipping
Flawed Perfection
- (unique jewelry creations) 25% off through Monday with coupon code "BLACKFRIDAY" with a few additional offers/discounts thrown in for certain items (more info found at shop)
This Enchanted Pixie
- (bohemian, vintage inspired jewelry) 30% off with coupon code "BLACKFRIDAY30"
Moonbeam Wishes
- (cards and paper goods) 20% off with coupon code "HOLIDAYWISHES"
Dear Moonbeams
- (embroidery and decor) free shipping with coupon code "SEASONSGREETINGS"
Bradee Homemade
- (knit accessories) free shipping through Monday and buy one get one half off on select items
June The Shop
- (bags, pouches and fabric accessories) 50% off CYBER MONDAY ONLY with coupon code "CYBERMONDAY50"
LetterHappy
- (art prints, jewelry and everything in-between) 20% off with coupon code "BFCM20"
If you're a shop owner and would like to have your sale added to the list, just email wattlebirddesigns at gmail dot com. I'll be updating this throughout the weekend, so keep checking back!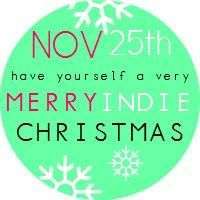 Keep up with new posts:
RSS
//
Bloglovin
//
Twitter