Hi everyone! I am
The Chatty Mommy
and I am so happy to be here today at Wattlebird.
My kids have been enjoying some old cartoons on some throwback networks lately. Imagine my 7 yr. old's surprise when I knew the JEM theme song. I might just be cool after all.
Teenage Mutant Ninja Turtles
Jem
Denver the Last Dinosaur
Alvin and the Chipmunks
Duck Tales
The Jetsons
He-Man
Gummi Bears
Danger Mouse
What was your favorite cartoon in the 80s?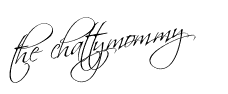 ***
Thanks so much for guest posting, Rachel! My favorite was definitely Teenage Mutant Ninja Turtles. I'd love to hear from the rest of you in the comments!
Keep up with new posts:
RSS
//
Bloglovin
//
Twitter